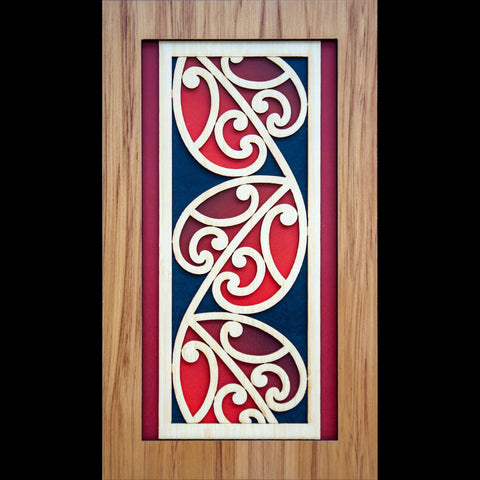 Wooden Mangotipi Wall Panel
SKU
A layered wooden Mangotipi (a type of Kowhaiwhai) hanging wall panel.
Size: 300mm Long (11.75 Inches)
Traditional huts "Whare" and meeting houses were build using native trees cut with stone tools and lashed together with ropes made from the fiber of the flax plant.
They were often decorated with intricate carvings and brightly coloured drawings describing the genealogy of the tribe as well as historical events and mythology.
Back To The Gallery
---
We Also Recommend
---