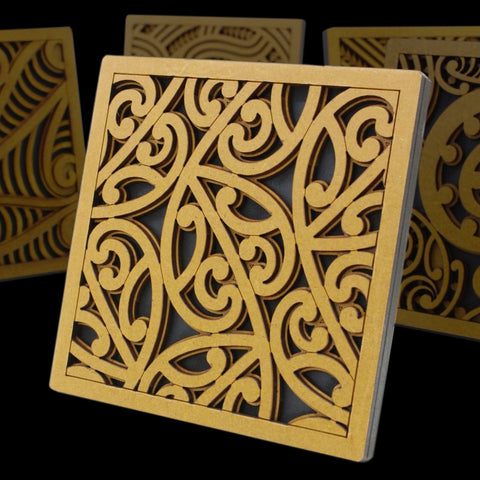 Kowhaiwhai Tile Art by Mike Carlton
SKU
A layered composite wood Kowhaiwhai wall hanging or freestanding tile called "Tahi".

Size: 140mm Long (5.5 Inches)
Includes Free Shipping Worldwide
A traditional Maori meeting house "Whare-nui" were build using native trees cut with stone tools and lashed together with ropes made from the fiber of the flax plant.
They were often decorated with intricate and sometimes brightly coloured carvings called Kowhaiwhai describing the genealogy of the tribe or historical events and mythology.

Made from compressed or composite wood.
These tiles are great hanging on or inlaid into walls etc but also include a back stand so they can be used as freestanding display pieces.
They are not suitable for use as post stands or coasters.
Back To The Gallery
---
We Also Recommend
---