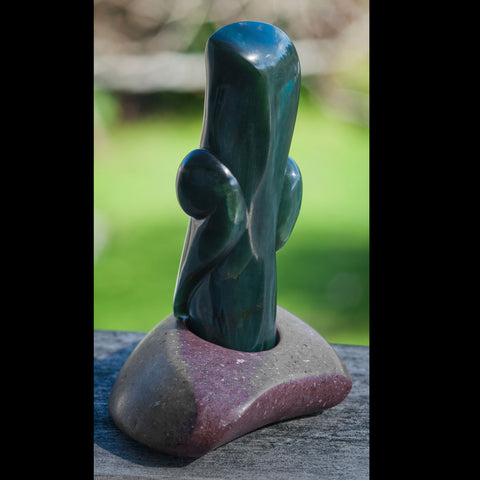 Abstract Jade Owl Touch Sculpture
SKU
This is a more contemporary or abstract touch sculpture representing an owl and sitting on a stone base.
Clearance Special - Limited Time Only
Size:
153mm Tall (6 Inches)
This is a unique one off a kind piece so it will be removed from our gallery permanently when sold.
This stunning art piece is a touch stone which can be lifted out of its base. It wants to be touched and caressed with its soft flowing forms and its aura of strength yet tranquility. When you touch it you will immediately feel its amazing aura.
The owl is seen as wise and watchful. It is also both a guardian and a bringer of knowledge.
Back To The Gallery
---
We Also Recommend
---