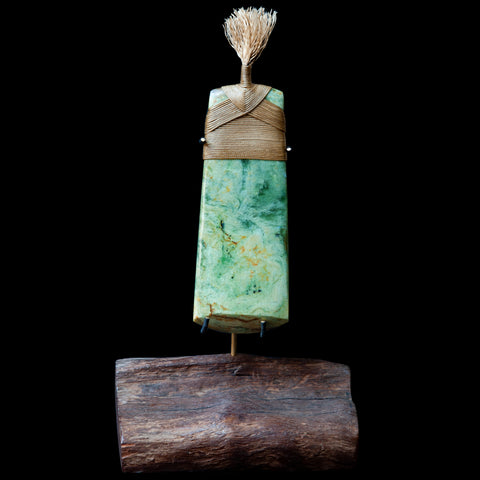 Hei Toki sculpture by Alex Sands - hold
SKU
A large handcrafted New Zealand jade Toki pendant with a traditional satin finish by featured artist Alex Sands.
Size:
PIECE ALONE: 160mm Long (6.29Inches) x 57mm wide (2.24")
ON STAND: 235mm Long (9.25" ) x 137mm (5.39" )
Includes Free Shipping Worldwide.

This is a one of a kind piece so will be permanently removed from our gallery when sold.
The Toki is the adze blade was bound onto a wooden handle and used to carve the great canoes and details on the meeting houses.
Back To The Gallery
---
We Also Recommend
---