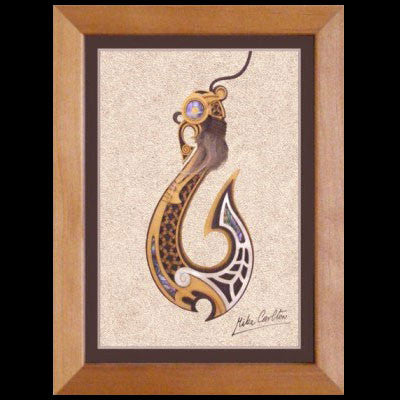 Framed 3D Wooden Matau
SKU
A framed ornate layered 3D wooden Matau with Paua shell inlays, feathers and simply extraordinary detail. Photos do not do these pieces justice.
Frame Size: 220mm Long (8.7 Inches)
The Matau is one of the most powerful symbols used in Maori culture as it represents prosperity, abundance and fertility.
It also is said to provide good luck and safety when traveling over water.
The wearer of a Hei-Matau is seen as a provider and protector who is strong willed and determined to succeed in life.
Back To The Gallery
---
We Also Recommend
---